New Jersey Mental Health Treatment Program
Learn More About Our New Jersey Mental Health Treatment Center.
Helping You Heal from Mental Health
Relevance Recovery is proud to offer primary mental health treatment in New Jersey at our Freehold facility. From depression and anxiety, to Bipolar Disorder and ADHD, we can help identity and diagnosis mental health disorders and provide truly compassionate treatment.
Our team practices the best evidence-based treatment therapies such as Rational Emotive Behavioral Therapy (REBT), Cognitive Behavioral Therapy (CBT), Acceptance Commitment Therapy (ACT), Motivational Interviewing (MI), Brain spotting, Equine Therapy, Inner Child Therapy and Dialectical Behavioral Therapy (DBT) into the curriculum. At Relevance, clients are treated to weekly acupuncture, music therapy, massage therapy, yoga, biofeedback therapy, meditation, and more.
Mental Health Treatment in New Jersey
Our intensive outpatient mental health treatment program in New Jersey is unique, holistic, multidisciplinary, and integrative.
When clients begin their journey at Relevance Behavioral Health, they can expect a truly individualized approach when treating mental health and co-occurring disorders. To learn more about our mental health program in New Jersey contact us today.
We Work with Most Major Insurance Carriers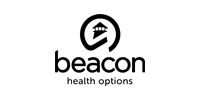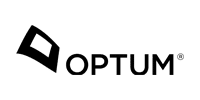 Individualized New Jersey Treatment for Mental Health
A minimum 2-3 hours a week of individual sessions with specialized, licensed outpatient counselors including the following:
"The treatment experience at Relevance has been extremely helpful in terms of addressing the root causes of my addiction and teaching me different tools in recovery. All of the counselors provide interactive groups and individual meetings to help make recovery exciting. Treatment here has also helped me identify my goals and breaking them down into manageable pieces."
Get the Help You Need, Now.
Start your journey to substance abuse recovery with us in New Jersey today.