Compsych Drug Rehab Coverage
Learn More About Our Partnership with Tricare
Does Compsych Cover Drug Rehab?
Yes. ComPsych provides many types of insurance, but they are best known for focusing on addiction and mental health problems.
There are many reasons people dealing with addiction may be reluctant to help. Affording rehab is a major obstacle. Recovery programs can cost thousands of dollars and many people don't have that kind of money.
Fortunately, there are many insurance companies that offer coverage for recovery programs. ComPsych insurance rehab coverage is a good option.
ComPsych was founded in 1984 by chairman and CEO Dr. Richard Chaifetz. The company is focused on providing the highest quality service to their customers. They have grown considerably since their launch with double digit growth every year.
The company is a world leader in employee assistance programs and is known for providing coverage for wellness, behavioral health, and work-life needs. They provide services to over 56,000 organizations and more than 127 million individuals throughout 190 countries.
If you are looking to get help for addiction and are concerned about the cost, ComPsych behavioral health insurance may be your best option. Read on to find out the services they provide.
What Does ComPsych Behavioral Health Insurance Cover for Rehab?
ComPsych insurance rehab coverage policies cover expenses associated with various aspects of the rehab process. These include the following.
Inpatient Addiction Treatment
Many patients dealing with addiction will require an inpatient addiction treatment. This treatment offers a combination of assisted detox and therapy programs. 
When patients check into inpatient rehab, the first step is the detox process. During this phase, patients will experience unpleasant withdrawal symptoms that make them want to go back to using. 
An inpatient rehab facility provides an assisted detox process, so patients are kept as comfortable as possible while their system adjusts. They may be administered medications to reduce symptoms. The medical staff will also offer supervision to ensure relapse doesn't occur. 
After the patient is detoxed, they will begin therapy. Treatments may vary, but most therapies aim to find the underlying cause of addiction and treat it at its root. Healthy coping mechanisms are suggested as an alternative to using drugs and alcohol. 
ComPsych provides coverage for inpatient addiction treatment including therapy and detox.
Outpatient and Intensive Outpatient Treatment
Not all users opt for inpatient treatment. Outpatient treatment is a better option for some. It is lower in cost, and it allows patients to participate in treatment while continuing to work and care for their families. It is recommended for those who have a healthy home life that encourages clean living.
Outpatient treatments can also be a next step for patients who have graduated from an inpatient treatment program. It gives them the support they need as they adjust to sober living.
There are three types of outpatient treatments, partial hospitalization, intensive outpatient (IOP) and outpatient. They vary in the amount of therapy the patient needs. 
Partial hospitalization typically involves patients staying at the facility from 9AM to 3PM and returning to their families at night. IOP does not require as much therapy and outpatient will require perhaps a session or two a week. The amount of therapy needed is assessed in accordance with the patient's condition and level of addiction. 
ComPsych offers outpatient treatments that can be beneficial in helping you overcome addiction.
Addiction Medications
There are several medications that can be used to treat addiction. Some drugs, like methadone and valium, reduce withdrawal symptoms making patients less likely to relapse during the detox process. 
Other drugs, like naltrexone and buprenorphine, block receptors in the brain so users no longer feel a sense of euphoria after taking the drug. Without the pleasurable feeling, the drug is not as appealing. This makes the user less likely to use breaking the cycle of addiction. 
Naloxone blocks opioid receptors, but it can also reverse narcotic effects. It is often given to patients to prevent overdose related death. 
Antidepressants and anti-anxiety medications treat mental disorders that may be at the root of addiction. 
ComPsych provides coverage for many of the drugs listed above to help patients overcome addiction. 
We Work with Most Major Insurance Carriers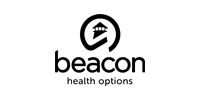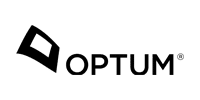 Mental and Physical Health Covered by Compsych
Managed Behavioral Health Programs
Addiction often forms because of a behavioral issue. ComPsych provides behavioral health programs including a managed behavioral health program. Their program offers the following:
EAP integration

Top notch claims administration

Easy access to a worldwide network of providers

Personalized care at all levels

Comprehensive follow up
DisabilityAssist
ComPsych behavioral health insurance includes DisabilityAssist that deals with behavioral issues related to disability claims. It is meant to shorten treatment times so employees can overcome their problems and return to the workplace sooner. 
Health and Wellness Programs
Many people dealing with addiction may experience physical health problems. ComPsych offers health and wellness programs that offer the following:
Regular checkups 

Tobacco and alcohol use management

Weight management

Life coaching

Tools for improving workplace wellness

Tools for incentive tracking

Continuing education and personalized communication
Get the Help You Need, Now.
Start your journey to substance abuse recovery with us in New Jersey today.
Unique Addiction Treatment Covered by Compsych
Work-Life Balance
A work life balance is essential for people fighting addiction. They may be dealing with work-related stress that is causing them to want to use or they may feel that they can't check into rehab because they will lose their job due to time taken off work or an unfavorable opinion formed by their colleagues because of their dependency issues. 
ComPsych has a staff of work life balance experts who are ready to provide personalized, professional and confidential solutions for relevant issues a customer may face. In addition to helping them overcome addiction, they may also offer legal and financial advice, elder care and family planning.
Employee Assistance Programs
An Employee Assistance Program (EAP) is a holistic lifestyle program integrated into the workplace. It is designed to help employees dealing with personal problems that could be exacerbated by a stressful work atmosphere. It is especially beneficial to workers dealing with substance abuse issues. 
The programs are brought in at little to no cost to the employer and have been known to increase worker efficiency and retention. 
EAP may also include 'Telehealth' advice lines, legal advice and even adoption assistance. ComPsych offers the services to workers as well as their children and spouses. 
How Long Does ComPsych Pay for Rehab?
ComPsych insurance rehab coverage is provided on an 'as needed' basis. The company may approve clients for a 30-, 60- or 90-day rehab according to what is prescribed by a medical professional. 
If outpatient treatment is needed on an ongoing basis, they may approve treatment for a specific amount of time. Once initially approved sessions are completed, the patient may be reassessed to determine the next steps as far as the coverage that is required. 
Relevance Rehab Takes ComPsych
There are several rehab centers that take ComPsych behavioral health insurance, but Relevance Recovery is one of the best. We believe we stand apart due to our integrative, multi-disciplinary, holistic approach. 
When patients check into our facility, our first course of action is a full medical examination. We assess their mental and physical condition to determine the underlying cause of addiction. Then we work out a treatment plan that is best suited to their needs. 
The treatment plan we prescribe is typically a mix of traditional and ancillary methods. We integrate science-based therapies, such as psychotherapy, with alternative strategies such as massage, yoga, music therapy, and biofeedback. We back it up with a healthy diet and exercise routine that supports a mind-body balance.