Partial Day Program in New Jersey
Discover how Relevance Recovery utilizes partial hospitalization treatment to help you find lasting recovery.
PHP for Addiction & Mental Health
Each person's story is their own and it extends to every part of life; the good and the not so good. Addiction and mental health are no different in that sense, it's utterly unique to the person experiencing it, be it yourself or a loved one.
As defined by the National Institute on Drug Abuse (NIDA), addiction is a "chronic, relapsing disorder characterized by compulsive drug seeking and use despite adverse consequences. It is considered a brain disorder because it involves functional changes to brain circuits involved in reward, stress, and self-control. Those changes may last a long time after a person has stopped taking drugs."
While there are a number of clear signs and symptoms that can help identify when drugs and alcohol are becoming a problem in someone's life – that there is an issue that needs addressing – the fact that we're all wired differently means there isn't a singular solution that will work for everyone.
The effects of addiction and mental health issues are different from one person to the next.
The circumstances that drove you to substances in the first place, the severity of the addiction and the turmoil it has created in your life, therefore, necessitate a personalized and dedicated treatment approach. One that takes into account all of those variables when laying the groundwork for recovery.
A partial care program is part of that process for some.
What Exactly Is a Partial Care Program in NJ?
It's ok to not know what partial care is.
Just like a substance use disorder exists on a continuum from mild to severe, so to do the treatment options. There just isn't a one size fits all answer as mentioned above and not having many touch points with what services are available for addiction recovery and mental health treatment is understandable.
To that end, a partial care program – or partial hospitalization program (PHP) as it's sometimes referred to – might be something unfamiliar to you. When people think about rehab, what generally comes to mind is leaving everything behind, jumping on a plane or bus and living at a treatment facility for a few months. Removed from everyone you know and love.
That is an option and for the most severe instances of addiction and mental health issues, inpatient rehab as it's known is a highly recommended one.
It requires essentially a total disconnect from your life, family, friends and work so you can focus all your energy on overcoming addiction and mental illness. On the opposite end of the spectrum, you have outpatient treatment which is generally meant for those suffering from more mild addiction and mental health issues. You live away from the rehab center, at home, and go to regularly scheduled treatment sessions. With outpatient care you're able to maintain your schooling, continue with your work or keep your commitments to friends and family while simultaneously getting the treatment you need to overcome a substance use disorder.
But what about something in between, for an addiction and mental health struggles that is still on the more serious side?
That's what partial care is.
In a PHP, all the same treatment and therapy methods are utilized but with far more intensity and time devoted to it than an outpatient care program. It's for those that require more structure, support and dedicated care to get past their addiction and mental illnesses because partial care is, in fact, much closer to the intensity level of inpatient treatment – with sessions lasting from 9:00 am to 3:00 pm, Monday through Friday – but with the added ability of being able to go home each night to a stable and supportive family.
'And suddenly you know, it's time to start new and trust the magic of beginnings.'
What's the Difference Between Inpatient & Partial Hospitalization?
Going back to the idea of the continuum, inpatient treatment being the most intense and outpatient being the least, partial care falls in between – but much closer to the inpatient end of the spectrum.
Think of it as basically a step below. An inpatient level of care without having to stay overnight. 
Moreover, a partial care program can function as a superb transition option for those who just finished inpatient treatment but still need significant therapeutic support. For some, going straight from the safe confines of inpatient care back to the real world is simply too abrupt and too dramatic of a shift.
PHPs give you the ability to slowly work your way back to your day-to-day.
Additionally, a partial care program, as compared to an inpatient one, is generally going to be a more affordable option seeing as how it doesn't require you to spend weeks living at a rehab center.
Our NJ Partial Hospitalization Program
At Relevance, our partial hospitalization program in NJ is crafted to meet your needs.
Before starting or entering any type of rehab program though, detox is the first order of business. It's simply not possible to begin treatment without making sure all the substances are flushed out of your system.
From there, we'll work closely with you and your family to help you determine the best treatment solution and course of action to take to ensure the greatest likelihood of success and prevent relapse.
Our program is grounded in evidence-based therapeutic modalities – the core being talk therapy methods like cognitive behavioral therapy (CBT) and dialectical behavioral therapy (DBT) in individual and group settings – that get to the core of your addiction and the underlying mental health issues that created it.
Under the care of highly-trained and licensed addiction specialists & counselors, we work with you to undo the damage of substance abuse and help you develop new thought patterns and coping mechanisms.
On top of the support of our passionate team, you'll be able to get the much-needed love and support of your family after each session as well as have the chance to integrate into our sober social community, which is a great opportunity to start building a network of sober-minded friends. 
We Work with Most Major Insurance Carriers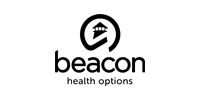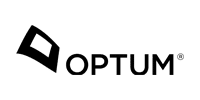 Get the Help You Need, Now.
Start your journey to substance abuse recovery with us in New Jersey today.
Find Recovery at Relevance's Partial Care Program in NJ
Our goal is to help you reach your goal of sustained and lasting sobriety. 
Whether it's the intensive care you need or the transitional step that gives you back your nights and weekends, for many people, partial care programs in NJ are the sweet spot.
If you're curious about whether partial hospitalization is right for you, reach out to us at Relevance and we'd be happy to give you the more detailed information.