Drug & Alcohol Treatment Center in
New Jersey
Learn More About Our New Jersey Drug Treatment Center.
How Do We Transform Drug & Alcohol Treatment in New Jersey?
At Healing US Centers, we believe a combination of detoxification treatment, Integrative medicine, intensive clinical therapy and aftercare long term drug abuse relapse prevention is key to success.
Our intensive outpatient program in New Jersey is unique, holistic, multidisciplinary, and integrative. Clients begin their journey with us at the clinical drug and alcohol abuse treatment centers, Relevance.
Our Master's level clinical team integrates the multiple pathways to drug addiction treatment into the curriculum including SMART Recovery, Refuge Recovery, Faith Based, Eastern Philosophy, 12- Step and more.
In addition, our team practices the best evidence based treatments programs such as Rational Emotive Behavioral Therapy (REBT), Cognitive Behavioral Therapy (CBT), Acceptance Commitment Therapy (ACT), Motivational Interviewing (MI), Brain spotting, Equine Therapy, Inner Child Therapy and Dialectical Behavioral Therapy (DBT) into the curriculum. At Relevance, clients are treated to weekly acupuncture, music therapy, massage therapy, yoga, biofeedback therapy, meditation, and more.
Drug & Alcohol Treatment Made for You.
Upon graduation of Relevance, clients will transfer to our superior sober living homes and join the all encompassing drug and alcohol abuse relapse prevention program of CFC Loud N Clear Foundation. As a nonprofit organization, CFC provides affordable outpatient programs that include peer support, meetings, employment / education, legal, volunteer opportunities, life skills, sober community socialization, and so much more. Clients can remain at CFC for up to 18 months. The combination of clinical treatment, long term drug and alcohol abuse peer support groups, and accountability are what allows us to have a statistically proven 90% success rate. Our drug rehabilitation center in New Jersey is dedicated to providing top quality, affordable treatment.
We Work with Most Major Insurance Carriers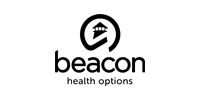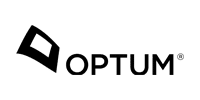 What Are Our Multiple
Pathways to Recovery?
There are many paths of drug and alcohol abuse recovery. People will choose their recovery pathway based on cultural values, socio-economic status, psychological and behavioral needs, and the nature of their substance use disorder. With such a personal and varied stake it is impossible to categorize every single type of recovery. However, there are several large areas that recovery falls into.
This is a refreshing approach to drug and alcohol abuse treatment as most centers are focused on a singular pathway. At Relevance, our addiction treatment facility in New Jersey, clients are exposed to all of them and allowed to choose which they want to practice and apply.
"The treatment experience at Relevance has been extremely helpful in terms of addressing the root causes of my addiction and teaching me different tools in recovery. All of the counselors provide interactive groups and individual meetings to help make recovery exciting. Treatment here has also helped me identify my goals and breaking them down into manageable pieces."
We Believe in Individualized Treatment for NJ Drug & Alcohol Addiction.
A minimum 2-3 hours a week of individual sessions with specialized, licensed outpatient counselors including the following:
We believe in Holistic Therapies.
Biosound Therapy
Biosound Therapy is the integration of Biofeedback, Therapeutic Music, sound healing massage, and guided imagery. The guided imagery selections on the Biofeedback Bed are designed to address the guilt, fear, shame and trauma associated as underlying issues for most dealing with addiction. These moving meditations begin with a journey to a completely relaxed state of mind. Then, utilizing a unique echo effect, powerful and positive affirmations are delivered. This combination helps the client overcome those deep rooted, negative patterns of thought and behavior.
Equine Psychotherapy
Equine-Assisted Therapy is used to treat patients challenged with everything from drug and alcohol abuse dependency and post-traumatic stress syndrome. The therapy takes advantage of the mental and physical exercise that working with a horse can provide. Equine therapy:
*This is an optional, additional therapeutic therapy available after clinical treatment hours.
Massage Therapy
Clients at Relevance receive weekly massage therapy from our Licensed Therapists. Some additional benefits include:
Get the Help You Need, Now.
Start your journey to substance abuse recovery with us in New Jersey today.