Fentanyl Rehab Center in New Jersey
Learn More About Our New Jersey Fentanyl Treatment
At this time we are unable to accept Medicaid or Medicare Plans.
Fentanyl Rehab Center in New Jersey
Fentanyl is a highly addictive drug with more and more people than ever before abusing and falling victim to fentanyl addiction. According to the CDC, rates of synthetic opioid overdose deaths from drugs like fentanyl in 2020 were estimated to be 18 times higher than the number back in 2013. And this number of fentanyl overdose deaths continues to rise as more and more people abuse and become addicted to fentanyl.
Fentanyl addiction can significantly reduce your health and quality of life, and jeopardize your relationships with loved ones. Not to mention the potential risk of overdosing which puts your life at risk. If you're struggling with fentanyl addiction, you don't have to suffer alone– help is available. Our fentanyl rehab center in New Jersey offers individualized treatment plans for clients to receive the best possible care for their recovery needs. Using a holistic approach, we provide comprehensive care for substance abuse and mental illness so you can live a healthier, happier life.
Struggling with addiction? Contact us to learn more about how we can help you overcome addiction.
There are two types of fentanyl: pharmaceutical fentanyl and illicitly manufactured fentanyl. Each type is considered a synthetic opioid; however, each is used very differently. Pharmaceutical fentanyl is prescribed by physicians to treat severe pain, oftentimes after patients undergo a surgical procedure or for easing advanced cancer pain. Meanwhile, the majority of fentanyl abuse is from illicitly manufactured fentanyl.
Fentanyl sold illegally gives a euphoric effect similar to that of heroin. However, fentanyl is typically much stronger than other drugs like heroin or morphine. In fact, according to the CDC, fentanyl is up to 50 times stronger than heroin and 100 times stronger than morphine. Not only does this make fentanyl extremely addictive, but also fatal. 
Why Is Fentanyl So Addictive?
Each year, more and more people are falling victim to fentanyl addiction. Fentanyl is highly addictive. So much so that it is significantly stronger than other addictive substances like heroin and morphine. The reason fentanyl is stronger and more addictive is because of the potency of the substance which makes it easy for fentanyl abusers to quickly become dependent upon the substance and develop a fentanyl addiction over time.
Because fentanyl is so addictive, this inevitably makes it difficult for people who have a fentanyl addiction to quit. Not to mention, oftentimes when someone with a fentanyl addiction tries to stop using, they experience severe withdrawal symptoms that can potentially be life-threatening to overcome, especially if you are trying to detox from your fentanyl addiction all on your own.
This is why seeking professional help at a fentanyl rehab center in New Jersey is essential for those trying to overcome fentanyl addiction. Our New Jersey fentanyl rehab center will help you safely and effectively overcome challenging withdrawal symptoms so you can progress throughout your addiction treatment and recovery journey. 
We Work with Most Major Insurance Carriers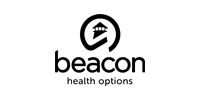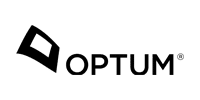 Common Symptoms Of Fentanyl Addiction
Fentanyl is a highly addictive substance. If you've been abusing fentanyl for some time, chances are you may be struggling with a fentanyl addiction which can significantly reduce your health and quality of life for the worse. 
Below are some common signs of symptoms of fentanyl addiction to be aware of:
Euphoric feeling

Depressed mood

Anxiety

Loss of interest in activities you once enjoyed

Intense cravings to abuse fentanyl

Difficulty doing daily responsibilities/functions

Constantly craving to abuse more and more fentanyl

Diarrhea

Fatigue

Dizziness

Slowed breathing

Rapid heart rate

Difficulty focusing or concentrating

General confusion
If you experiencing any of the above signs or symptoms of fentanyl addiction, it is essential you seek professional treatment to safely and effectively overcome your addiction. Our fentanyl rehab center in New Jersey helps fentanyl addicts overcome addiction and maintain a long-term life of sobriety. 
Fentanyl Addiction Treatment Options In New Jersey
Detoxing is the first necessary step in every addict's recovery journey. At Relevance Recovery, we offer detox services to help recovering addicts safely and effectively overcome withdrawal symptoms. Because fentanyl is a strong drug, oftentimes fentanyl addicts may experience severe withdrawal symptoms that may be life-threatening. Therefore, having a team of experienced medical professionals and addiction specialists helping guide you through the detoxification process can kickstart your recovery journey off on the right foot.
After you've successfully detoxed from fentanyl, we then offer a range of other fentanyl addiction treatment options to help you gain the support and skill set to maintain long-term sobriety. We provide several different therapies and treatment options so you can receive tailored treatment according to your unique recovery needs.
Cognitive behavioral therapy (CBT) is a popular treatment option for fentanyl addicts and virtually anyone suffering from a substance use disorder or mental illness. CBT is a form of talk therapy that involves changing patients' negative thought patterns and beliefs and replacing them with new strategies to effectively cope with different problems, like overcoming addiction and maintaining life-long sobriety. 
At Relevance Recovery, our NJ fentanyl addiction treatment also offers a range of other treatment options from family therapy to help you rebuild any fractured relationships with loved ones to holistic alternative therapies like massage therapy, equine psychotherapy, and more.
Our fentanyl rehab center in New Jersey offers a variety of treatment options and programs from detoxification to inpatient and outpatient care, partial hospitalization, and more so you can receive the exact care and support you need wherever you may be in your addiction recovery journey.
Leading Fentanyl Rehab Center In New Jersey 
Fentanyl is a highly addictive substance that poses a major threat to your health and happiness. People struggling with fentanyl addiction are at significant risk for overdosing, not to mention a variety of physical, psychological, and emotional health consequences. If you're struggling with a fentanyl addiction, you don't have to suffer alone– help is available at our fentanyl addiction treatment in New Jersey. 
Relevance Recovery is a fentanyl rehab center in New Jersey that offers holistic, multidisciplinary treatment to help recovering addicts overcome addiction and live a healthier, happier quality of life. We offer a range of treatment services and addiction treatment programs to help clients receive tailored treatment plans right for their unique recovery journey. We understand that no two recovery journeys are the same. That's why we help clients wherever they may be in their recovery journey. Whether you're just starting your journey, or looking for ongoing support, our compassionate team of addiction specialists at Relevance Recovery is here to help you every step of the way.
Contact us today to learn more about how we can help you on your recovery journey. 
Get the Help You Need, Now.
Start your journey to substance abuse recovery with us in New Jersey today.