Start your journey to substance abuse recovery at our IOP in Freehold, NJ today.
We are closely monitoring the COVID-19 pandemic in our country and taking measured precautions to maintain the safety and well-being of our clients, employees, families, and the communities we serve.
Offering holistic, integrative, multidisciplinary Outpatient Drug & Alcohol Rehab in New Jersey
Multiple Pathways
We understand that the effectiveness of therapies differs from person to person. We strongly believe each individual has different perspectives, ideologies, needs and therefore every substance abuse recovery plan should be customized to correspond and resonate with those beliefs. Our Master's level clinical team integrates a multiple pathways approach to addiction treatment into the curriculum and the best evidence based treatments.
Alternative Therapies
Relevance also understands that addiction impacts many facets of one's life - physically, mentally, socially and spiritually. That is why aside from group and individual substance abuse counseling our intensive outpatient program harnesses the power of healing from integrative wellness, community, and self discovery. At Relevance, clients are treated to weekly ancillary services acupuncture, music therapy, massage therapy, yoga, biofeedback therapy, meditation, and more.
Extended Aftercare
Upon graduation of Relevance, clients will transfer to our superior sober living homes and join the all encompassing substance abuse relapse prevention program, CFC. As a New Jersey nonprofit organization, CFC provides a sober community that focuses on peer support groups, meetings, employment / education, legal, life skills, sober community socialization, and so much more. CFC has a 90% success rate of members finding long term substance abuse recovery and an 18 month average length of stay.
We are Relevance Recovery.
 Relevance is rooted in an authentic, multiple pathway philosophy – attached to an award winning outpatient drug and alcohol rehab in NJ – that ensures long term, affordable care for all clients. We treat the 'infection' of addiction through addressing the root causes of your loved one's addiction.
Relevance believes that recovery is not a 'one size fits all' solution. Our staff of Master's Level Clinicians utilize the best evidence based practices to create an individualized recovery plan for each client. Our state of the art facilities, program modalities, and therapeutic treatments are fully accredited and offer comfort and safety to clients of all demographic backgrounds. Begin your journey to recovery at our IOP in Freehold, NJ today.
We Work with Most Major Insurance Carriers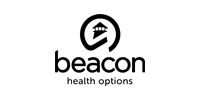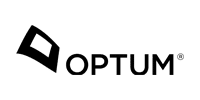 Interested in entering the IOP in Freehold, NJ at Relevance Behavioral Health? Your health insurance plan may cover all, or at least some, of your substance abuse treatment at our facility! 
To save time on your initial phone call with one of our admissions counselors, you're invited to verify your insurance online. All you have to do is fill out the secure form by clicking the button below and we'll get a notification and then respond to you within a few hours regarding your insurance coverage. (Please allow more time if you submit this form on the weekend or a holiday.)
Thank you for your interest in our counseling center in Freehold, NJ. The staff at Relevance Behavioral Health hopes to be able to help you with your substance abuse recovery soon!
In a world where the treatment of addiction has become "one-size fits all," Relevance is a breath of fresh air. The staff pride themselves on their ability to compose a personal road map of recovery for each individual. Creating unique treatment plans and exposing their clients to multiple pathways to recovery allows each person to truly find what is missing in their lives. Relevance is radically changing the face of addiction treatment.
This place is something I wish I found years ago. The staff along with Dan and his family Go above and beyond to help us. It's more like family than anything else and that's what's made this whole experience worthwhile. They take different approaches to recovery and teach us what tools work best for the individual. I'm grateful to have found this place!
Not only an amazing place but its ran by one of the most amazing families. They truly care about each person walking in and out of their doors. I highly recommend - would give 10 stars if I could!!
Relevance Behavioral Health has helped my son remain focused on his recovery; and changed his life for the better. All of staff are helpful and are always willing to help and listen when times are tough. Groups are always enlightening and group activities are always fun and enjoyable. Staff members are down to earth and they always show by example, they do not judge. I would highly recommend Relevance Behavioral Health to any addict who is suffering and willing to make a change.
This is a wonderful place with people who actually care. I have been to many treatment centers and none compare. If you or a loved one need help I highly suggest going here.
We have treatment programs for the following substance dependencies:
Now offering Telehealth as well as continuing to accept new clients with precautionary measures.
Our Telehealth Outpatient Program Includes:
Get the Help You Need, Now.
Start your journey to substance abuse recovery with us in New Jersey today.