New Jersey Trauma Treatment Program
Learn More About Our New Jersey PTSD/Trauma Treatment Program at Relevance Recovery.
At this time we are unable to accept Medicaid or Medicare Plans.
A traumatic incident is not easy to overcome. Many people who have experienced a traumatic event are haunted by what they have gone through. They may have difficulty sleeping and symptoms of anxiety that get in the way of their ability to have healthy relationships and function on a basic level.
People that have symptoms of anxiety due to a traumatic incident are likely to be diagnosed with Post Traumatic Stress Disorder or PTSD. This is a condition that can last months or years negatively affecting the quality of life. Fortunately, there are ways to get help including PTSD outpatient treatment programs. Read on to find out what you can do if PTSD is getting in the way of your ability to enjoy life.
Introduction and Overview of PTSD/Trauma
PTSD is a mental health disorder triggered by a traumatic event that you have experienced or witnessed. It is characterized by symptoms that typically start within one month of the event, but they can also appear years later. 
The symptoms of PTSD are generally characterized as intrusive memories, negative changes in mood and behavior, physical and emotional changes and avoidance. Here are some examples of how they are broken down. 
Avoidance
Avoidance symptoms include: 
Avoiding thinking or talking about the event

Avoiding going places or doing things for fear they will remind the victim of the event
Negative Changes in Mood and Behavior
Negative changes in mood and behavior may be characterized by the following:
Feelings of hopelessness 

Negative thoughts about yourself and the people and things around you 

A lack of interest in the things you once enjoyed

Feelings of emotional numbness

Difficulty feeling positive emotions

Memory lapses including not being able to remember aspects of the traumatic event

Difficulty maintaining personal and professional relationships

Feelings of detachment from others
Intrusive Memories
These are examples of intrusive memories a person with PTSD may experience:
Nightmares about the event

Severe negative reactions to things that remind you of the event

Recurrent distressing memories of the event

Flashbacks which involve reliving the event
Negative Physical and Emotional Reactions
PTSD may play out on an emotional and physical level in the following ways:
Self-destructive behavior

Always being on guard for dangerous situations

Difficulty sleeping

Irritability, anger, and aggressive behavior

Difficulty concentrating

Overwhelming feelings of guilt or shame

Being easily startled 
Children 6 and under may reenact aspects of the event while playing. They may also have nightmares that do not necessarily include aspects of the event.
What Type of Events Cause PTSD?
PTSD can be caused by any type of traumatic event. Veterans are often plagued by PTSD due to their experiences in battle. Victims of violent crimes such as rape, battery and assault and abuse are also prone to the condition. It can also be brought on by a natural disaster, a car accident or another type of accident. 
There are various therapies that can be used for PTSD treatment in NJ. These usually involve focusing on the unpleasant event and learning coping techniques that reduce stressful reactions when they are recalled. Anti-anxiety and antidepressant medications can also be used to relieve symptoms.
We Work with Most Major Insurance Carriers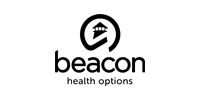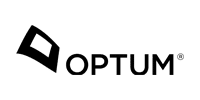 When to Get Help for PTSD/Trauma
It's standard for people to experience some type of anxiety after going through a traumatic situation. But in some instances, symptoms will be severe and longer-lasting. Here are some circumstances that may be letting you know it's time to get help. 
Long-Lasting Symptoms: If you are having difficulty adjusting to life after a traumatic event with anxiety symptoms that last for months or even years, it's time to get help. 
If Symptoms Get Worse: After a traumatic event occurs, you may experience symptoms that improve over time. But for some people, symptoms may continue and may even get worse. If you are dealing with worsening symptoms, you should reach out to a therapist. 
It Gets in the Way of Normal Functioning: In some cases, PTSD symptoms can be so severe, it gets in the way of normal functioning. PTSD patients may have difficulty focusing and concentrating. They may even have trouble getting out of bed in the morning. 
It Gets in the Way of Relationships: PTSD may cause symptoms of anger and avoidance that make it difficult to socialize and get along with people. In time, this can destroy professional and personal relationships at a time when you need them most. 
It Leads to Addiction: Many people who have PTSD are reluctant to get help because they don't want to talk about and relive their experience. Instead of reaching out, they self medicate with drugs and alcohol. Although this may temporarily cause them to forget about their problems, it will make them worse in the long run.
It's Causing Suicidal Thoughts: If your PTSD is causing you to have thoughts of suicide and self harm, do not hesitate to call a trained professional. If you are in imminent danger of hurting yourself, call 911.
What to Expect in PTSD Treatment in NJ
If you are suffering from PTSD, there are many PTSD facilities that can get you the help you need. Once you check-in, here is an idea of what you can expect from PTSD NJ treatment. 
Detox: Detox will only be necessary if you are dealing with addiction due to your PTSD symptoms. Detox in PTSD treatment facilities is typically done under the supervision of a medical professional. Staff members will keep you as comfortable as possible and provide medication to reduce withdrawal symptoms and they will see to it that you don't relapse. 
Therapy: Once your body is free of toxins, you will be prescribed a therapy that is best suited to your needs. Commonly prescribed therapies for PTSD include prolonged exposure therapy, eye movement desensitization and reprocessing, and stress inoculation training. 
Outpatient: After you complete the inpatient portion of PTSD therapy in New Jersey, you will move on to an outpatient program. During this stage, you will be let out into the 'real world' while you adjust to your 'new normal. 
This phase can be especially trying for those overcoming addiction as recently released patients may face stressors that make it difficult to maintain sobriety. A PTSD NJ facility will continue to provide therapy during this difficult time, so patients get the support they need. 
Patients that are dealing with PTSD but have not formed an addiction may only require PTSD outpatient programs. These involve customized therapy that can take place while they live at home and go about their daily lives. 
Our PTSD Outpatient Treatment Program is Here to Help
Relevance Recovery offers PTSD treatment in NJ while taking a unique approach. We offer holistic, multidisciplinary, integrative drug rehab that works to help patients overcome addiction and its underlying issues. We provide long-term affordable care for our clients.  
At Relevance, we realize that each patient is different. We create a customized plan that is best suited to their needs and personalities. 
We integrate alternative therapies that are science-based and proven to work. We provide a combination of traditional strategies along with biofeedback, meditation, yoga, and music therapy. We implement a healthy exercise and diet routine that provides the balance necessary for overcoming addiction and mental conditions. 
After patients check out, those that are dealing with addiction are transferred to a sober living home where they can participate in CFC, a New Jersey nonprofit abuse relapse prevention program. The program gives them the support and resources they need to adjust to sober living. 
When traumatic events happen, they can rob you of your ability to enjoy the things you love. Don't let PTSD take over your life. 
Reach out to Relevance Recovery for PTSD treatment in New Jersey today. We will give you the tools you need to cope with traumatic events, so you have the strength you need to move forward with happier, healthier living. 
Our Outpatient Mental Health Treatment Center Is Here for You
There are many mental health facilities NJ to choose from, but at Relevance Recovery, we believe we take a unique approach that sets us apart. Rather than rely solely on traditional therapy methods, we offer holistic, multidisciplinary, integrative drug rehab that provides the perfect mind body balance. 
We begin by assessing each patient's unique situation to come up with a therapy plan that is right for them. This could include the basics, like psychotherapy, as well as alternative strategies like massage, biofeedback, yoga, and more. We recommend a healthy exercise and food regimen to support rehab goals. 
After a patient dealing with addiction graduates our outpatient mental health treatment, they move on to a sober living facility. Here, they are taught the skills they need to be successful while making this important transition. They also continue to participate in therapy in the form of CFC, a nonprofit substance abuse prevention program.
Mental illness and addiction are diseases that are extremely difficult to deal with. Don't go it alone. Relevance Recovery provides outpatient mental health facilities that will help you overcome your issues. Call us to take the first step on your road to wellness. 
"The treatment experience at Relevance has been extremely helpful in terms of addressing the root causes of my addiction and teaching me different tools in recovery. All of the counselors provide interactive groups and individual meetings to help make recovery exciting. Treatment here has also helped me identify my goals and breaking them down into manageable pieces."
Get the Help You Need, Now.
Start your journey to substance abuse recovery with us in New Jersey today.