Learn More About Our Partnership with CareCredit
New Jersey CareCredit Addiction Treatment
Significant numbers of residents in communities across New Jersey need help recovering from a substance use disorder (SUD). However, historically, many of those in need never actually enter an SUD program. Like people everywhere, New Jersey residents fail to enter rehab for a variety of reasons. In some cases, the main concern is not directly treatment-related. Instead, the obstacle is financial in nature. 
Health insurance plans that help pay for rehab are widely available. However, not everyone has such a plan. What's more, even if you have insurance, you may still face considerable costs not covered by your policy. In circumstances such as these, how can you meet the financial obligations that come with your required rehab services? One potential solution is CareCredit. That's the name of a specialized form of credit designed to help you pay for uncovered healthcare services. 
At Relevance Recovery, we're dedicated to widening access to substance rehab services as much as we can. In line with this mission, we maintain our status as a participating CareCredit addiction treatment center. You can use a card issued by the company to help cover the expense of any of our many rehab services. We can also provide you with advice on the financing options available to you through CareCredit.  
Contact Relevance Recovery today to learn about our top-rated rehab in Monmouth County.
Health Insurance Vs. Credit Cards – An Overview
Health insurance plans are specifically intended to help you pay for various forms of health-related care. As with any form of insurance, you pay a recurring fee to maintain your coverage. You don't get an immediate return for the premiums you pay each month. But hopefully, the cost of these premiums will be less than what you would pay in the future for any needed services. 
You can also use credit cards to cover your healthcare costs. However, they operate on a different principle. The issuer of any given card extends you a line of credit. In other words, they trust you to pay them back later for goods or services they help you purchase today. When you use some or all of the amount extended to you, you're obligated to repay it under the terms to which you have agreed. If you only make a partial repayment, you may be charged monthly interest on the remaining debt.
Today, the vast majority of all people in the U.S. have some form of health insurance. In addition, most health insurance plans cover at least some of the substance detox and rehab costs. However, for various reasons, some Americans are uninsured for health expenses. If this is true for you, you may need to use a credit card to pay for substance treatment. Most rehab providers will accept credit as a substitute for insurance.  
Have more questions about using insurance or credit cards to pay for substance treatment? Talk to the helpful staff at Relevance Recovery today.
We Work with Most Major Insurance Carriers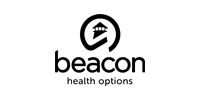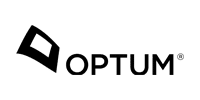 CareCredit is a specialized credit card. Unlike the typical card, it's specifically designed to help you:
Pay for healthcare costs not covered by your insurance plan

Cover your healthcare costs in the absence of insurance
To use CareCredit to pay for your healthcare, you must seek treatment from a participating provider. More than a quarter of a million such providers are located throughout the U.S. As with any other kind of credit card, you must apply for CareCredit. Your current credit status will determine whether or not you're approved to join the system. It will also determine the amount of credit extended to you by CareCredit. 
The company offers both short- and long-term financing for the credit they extend to you. Their short-term options feature repayment schedules of:
Six months

A full year

18 months

Two full years
CareCredit's long-term financing options feature repayment schedules of:
Two years

Three years

Four years

Five years
The company's short-term financing is designed to help you pay for relatively small healthcare purchases. In contrast, long-term financing can help you pay for larger purchases. The specific credit terms, monthly payments, and interest fees associated with financing may vary from case to case.
To find out more about the basics of CareCredit, you can speak with a company representative. Relevance Recovery is a participating CareCredit provider. We're committed to helping you understand the credit use terms that apply to your particular situation.  
Using CareCredit Substance Abuse Treatment or Addiction Treatment
Substance abuse and addiction are the two frequently overlapping aspects of substance use disorder. People solely affected by diagnosable substance abuse are not addicted to drugs or alcohol. However, their substance problems are still serious enough to significantly make daily life harder. People affected by addiction typically have some form of physical substance dependence. In addition, they:
Feel a strong, involuntary pull toward more drug or alcohol use

Have difficulty recognizing and acknowledging the toll their substance use takes on them and those they know
Today, SUDs are officially classified as behavioral or mental health disorders. That's true because they trigger damaging changes in the ways you think, feel, and act in everyday life.
CareCredit includes behavioral health-related issues among its many covered services. This means that you can use it to pay for the services you receive in substance rehab. The specific level of your CareCredit drug rehab or alcohol rehab coverage depends on factors such as:
The overall amount of credit extended to you

The amount of credit you have remaining after paying for other kinds of healthcare services
You can pay for multiple kinds of rehab treatment at once as long as you don't exceed your credit limit. You can also use CareCredit to pay part of your expenses and rely on other options to cover the rest. 
For more details on using your CareCredit resources to pay for your substance treatment needs, consult us today. 
Authorizing Others to Use Your CareCredit Account
What can you do if a child, sibling, or someone else dear to you is unable to cover the costs of rehab? CareCredit allows you to designate anyone you wish as an authorized account user. Once they're added to your account, they can use it to pay for their recovery program. In this way, you can make sure that CareCredit addiction treatment is available to your loved one in need.
Relevance is an outpatient drug rehab in New Jersey. Talk to us today to learn more about how Relevance Recovery processes payments for authorized CareCredit users.
Seek CareCredit Addiction Treatment Today at Relevance Recovery
Lack of healthcare insurance shouldn't stop you or someone you love from receiving vital rehab services. CareCredit is a unique kind of credit card designed to cover your needs when insurance won't. At Relevance Recovery, we understand the importance of options that allow you to pay for rehab. That's why we accept CareCredit as a form of payment. 
To learn more about accessing CareCredit addiction treatment at our New Jersey facility, contact us today. We're standing by to help make using your available coverage as straightforward as possible. 
Get the Help You Need, Now.
Start your journey to substance abuse recovery with us in New Jersey today.