Evening Intensive Outpatient Program
This after work program is designed to accommodate working professionals with a demanding schedule. We understand that you have commitments, we want to make it as easy as possible for you to take care of yourself.
Evening IOP For Addiction And Mental Illnesses
Addictions and mental health disorders are a long-term and pervasive condition that not only affects your physical and mental health, but also interferes with the lives of your loved ones.
Substance use disorders (SUDs) are a continuum of substance use, and as the use of substances and/or alcohol becomes increasingly prevalent, the resulting stress can lead to an increasingly isolated existence, which in turn exacerbates and amplifies the use of these substances.
In 2018, the National Survey of Drug Use & Health (NSSH) conducted by SAMHSA revealed that 20.3% of individuals aged 12 and over had a Substance Use Disorder (SUD), which was associated with their consumption of alcohol or illegal drugs in the preceding year.
In addiction and mental health disorders, as the condition worsens, one may experience a sense of hopelessness, as if there is no way to lift the burden and lift the burden from their shoulders.
You are caught up in a never-ending cycle that you do not know how to break out of.
This is also reflected in the results of the same survey, which revealed that the number of individuals requiring substance use treatment was estimated to be 21,2 million, yet only 1,4% of these individuals received treatment – with.9% – less than 1% of these individuals attending a specialty facility.
There are strategies and experts who are well-versed in the most effective methods to help individuals break the cycle of addiction and mental illness.
An intensive outpatient program is one of the available options in New Jersey.
Inpatient Vs. Outpatient: Which Is Right For Me?
Inpatient and outpatient rehabilitation are the two primary types of rehabilitation that are technically the same as all other treatments.
In a broad sense, the difference between inpatient and outpatient care is quite simple; inpatient care involves living at the facility while outpatient care involves living at home. However, a more in-depth understanding of the differences between the two will assist you in making the best decision for your recovery.
Inpatient Rehab
The primary distinction is, once again, that the individual will be residing at the treatment facility. Under inpatient care, the individual has access to 24/7 care and assistance, and is, under the supervision of qualified professionals, concentrating all of their efforts on recovery.
The program will take you away from the distractions of school, work, and the environment in which you may have been exposed to triggers. You will spend your days working through a highly organized and tailored program. The duration of the program is usually 1 to 3 months, but may be longer.
This type of immersive care is particularly beneficial to individuals with more severe and chronic addictions.
Outpatient Rehab
The primary difference between outpatient care and inpatient care is that in outpatient care, you will also be working with an addiction specialist, counselor and psychiatrist in a tailored treatment program. Also, you will not be required to stay overnight after your scheduled appointment.
This allows you to maintain a regular schedule; you can attend work or school and maintain your obligations and duties. Going home allows you to access your network of family and friends.
Outpatient treatment is most suitable for individuals with a more moderate level of addiction and mental health disorders, as well as those who are unable to completely disrupt their lifestyle in order to enter treatment or as a follow-up to inpatient treatment.
When considering this as a treatment option, it is essential to have a robust support system in place at home, as there are few things that can have a negative impact on treatment than to return home after a session feeling unsupported and unappreciated.
In addition, the cost of outpatient treatment is typically lower than that of inpatient treatment.
What is an Intensive Outpatient Program (IOP) then?
We Work with Most Major Insurance Carriers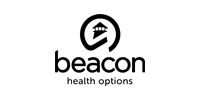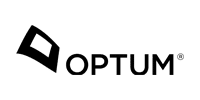 What is Evening Intensive Outpatient Program
Evening intensive outpatient treatment (IOP) for mental health is a more intensive form of outpatient treatment given to the working professional at evening from 6 to 9 pm. This means that the level of support is higher and the duration of treatment is longer. In practice, this means that the frequency of IOP sessions would be increased. Therefore, the intensity is not necessarily determined by the manner in which treatment is performed, but rather by the duration of treatment.
On the continuum of outpatient rehabilitation, IOP falls below the level of partial hospitalisation and above the level of regular outpatient care.
Evening intensive outpatient treatment can be initiated immediately upon completion of a detox program, or it can be used as a transitional measure after completion of an inpatient or part-time care program. It is entirely dependent on the individual circumstances.
This program is designed for working peoples also provide the flexibility to continue with their day-to-day activities. It is important to note that the techniques and approaches employed in an Evening Inpatient Outpatient Program (IOP) are the same as those employed in inpatient care.
What To Expect At An NJ Evening Intensive Outpatient Program
Making the decision to seek treatment is a significant milestone and may be one of the most significant obstacles to overcome on the path to achieving long-term abstinence. It can be difficult to recognize and accept the need for treatment, so simply achieving this milestone is to be commended.
The next step is to determine the most suitable approach for you. As each individual is unique, this implies that their dependency and mental health issues are similarly unique, so what works for others may not be suitable for you.
Whether you are entering an Evening Intensive Outpatient Program (IOP) for Depression in New Jersey, Substance Abuse or any other type of treatment, you can anticipate a tailored treatment plan based on your individual needs.
Our Evening Inpatient Outpatient Treatment (IOP) is typically based on evidence-based psychotherapy, commonly referred to as talk therapy, in which participants engage in group and individual meetings with counsellors and therapists who are trained to assist them in uncovering the underlying causes of their addiction and mental health issues.
Our program is also characterized by its individual and group sessions.
"The treatment experience at Relevance has been extremely helpful in terms of addressing the root causes of my addiction and teaching me different tools in recovery. All of the counselors provide interactive groups and individual meetings to help make recovery exciting. Treatment here has also helped me identify my goals and breaking them down into manageable pieces."
Our Evening IOP Program In New Jersey
Relevance Recovery offers an Evening Intensive Outpatient Program (IOP) in New Jersey that is tailored to the individual needs of each patient. Our Evening IOP program is not a one-size-fits-all solution. Prior to each session of our Evening Intensive Outpatient in New Jersey program, we will create a treatment plan based on the individual needs of the patient.
Cognitive-Behavioral Therapy (CBT) is the primary form of treatment, while Dialectical Behavioral Therapy (DBT) is a specialised form of talk therapy. Subsequently, we focus on how to modify and change your thought processes and how you respond to situations.
As treatment progresses, we assist you in developing safe and effective coping strategies and, as you are not required to remain in a hospital overnight, you will be able to implement them immediately.
Our sessions typically run from 6:00 p.m. to 9:00 p.m. and can be scheduled 3 or 5 days a week. The length of time we suggest is contingent upon the individual's individual needs and preferences.
We believe in Holistic Therapies.
Biosound Therapy
Biosound Therapy is the integration of Biofeedback, Therapeutic Music, sound healing massage, and guided imagery. The guided imagery selections on the Biofeedback Bed are designed to address the guilt, fear, shame and trauma associated as underlying issues for most dealing with addiction. These moving meditations begin with a journey to a completely relaxed state of mind. Then, utilizing a unique echo effect, powerful and positive affirmations are delivered. This combination helps the client overcome those deep rooted, negative patterns of thought and behavior.
Equine Psychotherapy
Equine-Assisted Therapy is used to treat patients challenged with everything from drug and alcohol abuse dependency and post-traumatic stress syndrome. The therapy takes advantage of the mental and physical exercise that working with a horse can provide. Equine therapy:
*This is an optional, additional therapeutic therapy available after clinical treatment hours.
Massage Therapy
Clients at Relevance receive weekly massage therapy from our Licensed Therapists. Some additional benefits include:
Find Your Path To Freedom At Relevance Recovery
The path to sobriety is unique to each individual, and with the abundance of options available today, there is no better time to begin your journey. Evening Intensive outpatient treatment programs in New Jersey offer a combination of flexibility and intensive care that can prepare you for the long-term sobriety you desire. Recovery is within reach. Contact us today to begin your journey to sobriety.
We stand as your dedicated partner in the journey towards mental health and well-being. Our comprehensive platform offers invaluable resources and insights into managing mental health challenges and overcoming substance abuse. Through our award-winning programs, we provide effective strategies for relapse prevention, ensuring a lasting and transformative recovery experience. Join us in paving a path towards a healthier, more fulfilling life.
Get the Help You Need, Now.
Start your journey to substance abuse recovery with us in New Jersey today.