NJ Intensive Outpatient Program
Discover how Relevance Recovery utilizes modern advances to assist our clients on the path to recovery.
IOP for Addiction and Mental Illnesses in New Jersey
Addiction and mental health struggles are a pervasive and persistent issue that not only grabs a hold of you, decimating your body and mind but also intertwines itself with everyone around you. Deeply affecting your family and friends in the process.
Substance use disorders (SUDs) don't exist in a vacuum and as drugs and/or alcohol take over a larger and larger part of your life, the strain it causes creates an increasingly isolating existence that serves only to exacerbate and increase their usage. 
As recently as 2018, results from the National Survey on Drug Use and Health by the Substance Abuse and Mental Health Services Administration (SAMHSA) found that "approximately 20.3 million people aged 12 or older had a substance use disorder (SUD) related to their use of alcohol or illicit drugs in the past year".
With addiction and mental health issues, as things deteriorate, it can feel like you're doomed to your fate. Like there's no way to get clear of the burden and remove the weight from your shoulders.
You feel trapped in the cycle of it all and don't know where to turn or how to get out of it.
This is echoed in the same survey which showed that an estimated 21.2 million needed substance use treatment but only 1.4% of people received it – with only .9%, or less than 1%, going to a specialty facility.
There are ways to free yourself from addiction and mental health issues and specialists who are well versed in the best methods to help you do so.
One of those options is an intensive outpatient program in NJ.
Inpatient vs. Outpatient: Which is Right for Me?
The two core types of rehab, under which all other treatments technically live, are inpatient and outpatient. 
In the broadest sense, the distinction between the two is very straightforward – with inpatient care you live at the facility and with outpatient care you live at home – but understanding them both more thoroughly will help you determine which is the right choice for you on your road to recovery.
Inpatient Rehab
The biggest difference, again, is that you'll be living at the treatment center. With inpatient care you have access to care and support 24 hours a day and, under the guidance of licensed professionals, are focusing all your attention on recovery.
You'll be removed from any potential distractions like school, work and the very environment in which you lived that might've been chock full of triggers. Your days are spent working through a highly structured and personalized program. The duration is typically 1 to 3 months but can go longer.
Those with more serious and severe addictions stand to benefit most from this type of truly immersive care.
Outpatient Rehab
With outpatient care, you'll also be working with addiction specialists, counselors and psychiatrists in a customized treatment program. The key distinction is that you're not required to stay overnight once your scheduled session is complete.
This means you're able to keep a regular routine; you can go to work or school and keep your commitments and responsibilities intact. Going home means you'll have access to your support system of family and friends.
Outpatient rehab is best suited for those with more moderate addiction and mental health issues and people who just can't uproot their lives in order to go to treatment, or as a step down from inpatient treatment.
It's important that you have a strong support structure at home when considering this as an option because there are few things more detrimental to treatment than going home from a session only to find a lack of support and no positive reinforcement.
One more difference is that, naturally, outpatient care costs less than inpatient treatment.
But what exactly is an intensive outpatient program (IOP) then?
Get the Help You Need, Now.
Start your journey to substance abuse recovery with us in New Jersey today.
Understanding Mental Health Intensive Outpatient Treatment in NJ
Intensive outpatient treatment for mental health is simply a more intense version of outpatient treatment, meaning that you'll have a higher level of support and will be spending more time in treatment. Generally, what this means in practice is that your IOP sessions would take place more frequently. So, the intensity isn't necessarily found in how the treatment happens but rather in the time spent in treatment.
On the spectrum of outpatient rehab, IOP would land below a partial hospitalization program and above regular outpatient care in terms of the level of care you'll receive.
You can start intensive outpatient treatment directly after you complete detox or you can use it as a transitory step after finishing an inpatient or partial care program. That depends exclusively on what would work best for you.
It's meant for those who need more attention and guidance than a typical outpatient program as well as require the flexibility to carry on with their daily lives. Importantly, the methods and modalities employed in an IOP program are the same ones used for inpatient care.
What to Expect at an NJ Intensive Outpatient Program
Deciding to commit to treatment is a monumental step and arguably one of the largest hurdles to clear on the way to creating a lasting sobriety. It's genuinely tough to recognize and acknowledge that you need help, so simply getting to that stage is to be applauded.
What comes next is figuring out the best course of action for you. Each person is singular and it follows that their addiction and mental health struggles are equally distinctive, therefore what works for someone else, may not work for you. 
Whether you're entering an intensive outpatient program for depression in NJ, for substance abuse or another issue altogether, what you can expect is a customized treatment plan built around your needs.
Most commonly, our IOP treatment for mental health is rooted in the evidence-based method of psychotherapy aka talk therapy where you participate in both group and individual sessions with counselors and therapists trained to help you uncover the root of your addiction and mental illnesses. 
Those individual and group sessions are the hallmark of our program as well.
We Work with Most Major Insurance Carriers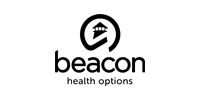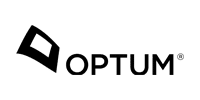 Our IOP Program in New Jersey
At Relevance Recovery, our IOP program in New Jersey is shaped by what would be most advantageous for you, no cookie-cutter, blanket solutions. Before you do a single session of our intensive outpatient in NJ, we'll design a treatment plan that is centered on what will benefit you the most.
We begin treatment with mainly cognitive-behavioral therapy (CBT) and dialectical behavioral therapy (DBT) – specific types of talk therapy. From there we delve into how to change and transform your thought patterns and how you react to situations.
As treatment progresses further, we help you create safe and healthy coping mechanisms and because you aren't required to stay overnight, you'll be able to immediately put them into practice.
In terms of timeframe, our sessions go from 9:00 am to 12:00 pm and can be done 3 or 5 days per week. The duration we recommend varies and is exclusively dependent on what would work best for you.
Find Your Path to Freedom at Relevance Recovery
The journey to recovery is different for everyone and with seemingly endless options available nowadays, there's never been a better time to find your path. Intensive outpatient programs in New Jersey are an effective synthesis of flexibility and rigorous care that can set up for the lasting sobriety you deserve. Freedom is on the horizon, reach out to us today and let us help you start the journey towards it.