Our aim is to help people in our community by giving them a top-notch sober living experience that is way better than what other places offer. We're here to help people who are transitioning from addiction to recovery.
If you are looking for a safe, sober, and affordable place to stay, we have got you covered! We offer men and women the chance to get off drugs and alcohol and start their journey back to sobriety. Also, we have 
Security cameras and Key pads

Weekly drug testing

Recovery coaches on call

Peer leadership and support
We want to help our residents grow and become financially independent by helping them find jobs that they can actually do.
Career & Education Program

Accountability

Monitoring Multiple Pathway Meetings

Life Skills Programs
We Work with Most Major Insurance Carriers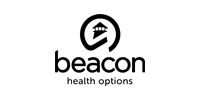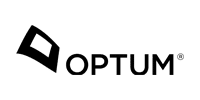 Cultivate Passion with Community
The main goal is to help our residents get the most out of their new life and to help them find joy and enthusiasm in whatever they do.
Sober Social Community &

Activities Recovery Retreats

Weekly Support Group Meetings

Volunteer Opportunities
If you are looking for a place to stay that is safe, sober, and affordable, we want to help you get off drugs and alcohol and start your journey back to sobriety.
Encourage and help people become and stay financially independent through work. Give people the chance to get a job or get an internship through the Chamber of Commerce's community outreach.
The main goal is to help and motivate residents to make the most of their new life and find joy in whatever they do. We want to help them learn to love themselves and collaborate with others by creating a new family and a strong network of support.
First 30 Days of Residence: 9pm Weekdays | 10pm Weekends

31 Days to 60 Days of Residence: 10pm Weekdays | 11pm Weekends

61 Days till End of Residence: 11pm Weekdays | 12pm Weekends
If a resident needs to extend their curfew for any reason, they need to get permission from the President. If a resident does not ask for permission and stays out after the time limit, they can be expelled. Officers have 80% of the votes to change someone's curfew for safety, probation, or any other reason they deem necessary.
It is important to have a meeting of the House every week. Every house will have its own set of hours or half hours that are most convenient for most of its members.
The purpose of a meeting is to: 
Report on the House's financial situation

Think about new applications for membership

Sort out any issues that affect members

Resolve any general complaints about the House's upkeep

Think about what the House can do
We believe in Holistic Therapies.
Biosound Therapy
Biosound Therapy is the integration of Biofeedback, Therapeutic Music, sound healing massage, and guided imagery. The guided imagery selections on the Biofeedback Bed are designed to address the guilt, fear, shame and trauma associated as underlying issues for most dealing with addiction. These moving meditations begin with a journey to a completely relaxed state of mind. Then, utilizing a unique echo effect, powerful and positive affirmations are delivered. This combination helps the client overcome those deep rooted, negative patterns of thought and behavior.
Equine Psychotherapy
Equine-Assisted Therapy is used to treat patients challenged with everything from drug and alcohol abuse dependency and post-traumatic stress syndrome. The therapy takes advantage of the mental and physical exercise that working with a horse can provide. Equine therapy:
*This is an optional, additional therapeutic therapy available after clinical treatment hours.
Massage Therapy
Clients at Relevance receive weekly massage therapy from our Licensed Therapists. Some additional benefits include:
A place where the whole family can come together and laugh together. A place where you will always have someone to lean on, a place where you will feel like you belong.
Free laundry unit on site

Private & Semi-private rooms

Smoking indoor-outdoor room

Fully furnished and decorated

Stainless steel appliances and granite counters

Memory foam mattresses and fresh linens

Hardwood Floors

Flat screen TV's with premium cable & streaming

Outdoor Seating Areas

High Speed WiFi

Fully equipped kitchens with modern appliances

Security and keypad entry

Conveniently located near grocery stores, employment opportunities,entrances to major highways

Large landscaped grounds

Ample parking
               Application process for the residency is
Fill out the online application and send it in. 

Have an interview with the house manager. 

If you are accepted, set a time and date for your arrival.
Get the Help You Need, Now.
Start your journey to substance abuse recovery with us in New Jersey today.