Cigna Drug Rehab Coverage
Learn More About Our Partnership with Tricare
Getting clean from drugs or alcohol isn't easy. For a lot of people struggling with addiction, the hardest part is taking the first step. They may be dealing with stigmas, shame, and fear that make it difficult for them to pick up the phone.
But what's even more discouraging is the price. It's awful to know that once users decide to take that first step, they may find out that rehab is unaffordable, so they are unable to get the help they need. Fortunately, many recovery facilities accept insurance so users can check-in and overcome their dependency issues.
There are many insurance companies that offer coverage for recovery and Cigna is one of them. Read on to find out more about Cigna rehab and what you can expect when you use it to help fund your journey to wellness.
Does Cigna Pay for Drug Rehab?
Cigna is a global health organization that serves over 86 million customers worldwide. They provide coverage for most health care needs including addiction rehab. There are several Cigna approved rehab centers in the United States. 
We Work with Most Major Insurance Carriers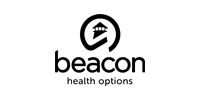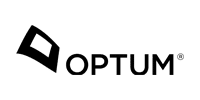 What Does Cigna Cover for Rehab?
Cigna covers several services that help patients overcome addiction. These include the following. 
Detoxification
Detoxification is typically the first step in overcoming addiction. It involves the patient allowing their bodies to become free of toxic substances.
During this phase, patients may experience withdrawal symptoms as their bodies adjust to clean living. They know the only way to overcome these symptoms is to go back to using. 
The staff at Cigna inpatient rehab facilities will use medications and other methods to ensure patients are kept as comfortable as possible during detoxification. They will supervise them to ensure relapse doesn't occur. 
Does Cigna Cover Inpatient Rehab?
Cigna also covers inpatient rehab. After patients complete detoxification, they are typically checked into a residential facility. During this stage, therapies are administered to find the underlying cause of addiction and come up with healthy coping mechanisms that replace the urge to use. 
Many different therapies may apply including traditional science-based therapies as well as ancillary therapies that promote a mind-body balance. The right Cigna rehab will find a customized plan that's right for you. 
Outpatient Treatment
Outpatient treatment may be used instead of inpatient treatment, or it may be a follow-up to inpatient treatment. During this phase, patients split their time between therapy sessions and home and work life. The amount of therapy they need is determined by their personal situation and the severity of the addiction.
If the patient is still struggling to overcome dependency issues, they may require partial hospitalization. This involves them being at Cigna drug rehab centers for 6-8 hours during the day and coming home at night. 
When patients begin recovering, they may move on to intensive outpatient rehab where they will go in for sessions several times a week. 
The final stage is outpatient rehab which may involve just one or two sessions a week. 
Outpatient rehab is a good way to help patients adjust to the outside world while maintaining sobriety. 
Medications
It is not unusual for Cigna drug rehab centers to use medication in the rehab process. There are several types of medications that may be administered. 
During the detox process, patients may be treated with drugs to reduce symptoms. These include benzodiazepines, anticonvulsant medications, barbiturates and anti-depressant and anti-anxiety medications. 
There are also medications that help break the cycle of addiction. Disulfiram causes users to experience unpleasant symptoms when drinking. Naltrexone reduces the pleasant effects associated with alcohol use. Acamprosate restores balance in the central nervous system. 
Anti-anxiety and anti-depressant medications may also be used during the inpatient and outpatient process to treat the underlying causes of addiction. 
Counseling and Therapy 
Cigna covers a wide variety of therapies that help patients overcome addiction. These include:
Counseling: Counseling is a short-term therapy that is designed to target a specific problem. 

Behavioral Therapy: Behavioral therapy is based on the theory that our actions are caused by our thought processes and not the stimulus around us. It aims to find healthy coping mechanisms that replace negative behavior. 

Ancillary Therapy: Ancillary therapies are alternative therapies. Examples include yoga, meditation, acupuncture, music therapy, and more. 

Family Therapy: It is often necessary for families to be brought into therapy so members can understand how to deal with addiction. 

Other Science-Based Therapies: In addition to behavior therapy, Cigna rehab covers therapies that have been scientifically proven to treat addiction and its underlying causes.
There are Cigna alcohol rehab centers and Cigna drug rehab centers ensuring you can be treated no matter what type of addiction you have. 
How Long Does Cigna Pay for Rehab?
Cigna will pay for rehab as long as it is needed. 
The company may approve treatment in Cigna approved rehab centers for a 30-, 60- or 90-day treatment. 
If ongoing outpatient care is needed, they may approve it for a certain amount of time. Once that time is up, the patient may have to go for a reevaluation. If a medical professional determines more care is needed, they may be approved for additional treatment. 
Relevance Recovery's Rehab Takes Cigna
If you do a bit of research, you will find several Cigna approved rehab centers throughout the nation, but Relevance Recovery takes an approach that sets us apart. 
We start by evaluating each patient to determine the treatment plan that is right for them. We believe a mix of science-based and ancillary therapies is best for promoting a healthy mind-body balance that promotes recovery. We offer partial hospitalization, intensive outpatient, and outpatient treatments. 
After patients graduate from our program, we place them in a sober living facility where they are taught the skills they need to be successful in the outside world. We also encourage them to participate in CFC, a nonprofit abuse relapse prevention program. We believe these steps will give them the tools they need to adjust to sober living.
Overcoming alcoholism is not easy. Don't let a lack of funds be another obstacle. 
Relevance for Recovery is one of the best Cigna in-network facilities out there. Call us today to find out what's covered in our treatment plan. We will set you on a path to achieving the healthy lifestyle you deserve. 
Get the Help You Need, Now.
Start your journey to substance abuse recovery with us in New Jersey today.