Interested in healing your mental health and recovering from substance abuse at Relevance Behavioral Health? Your health insurance plan may cover all, or at least some, of your treatment at our facility! 
To save time on your initial phone call with one of our admissions counselors, you're invited to verify your insurance online. All you have to do is fill out our secure verification of benefits form, and we'll get a notification and then respond to you within a few hours regarding your insurance coverage. (Please allow more time if you submit this form on the weekend or a holiday.)
Thank you for your interest in Relevance Behavioral Health, and we hope to be able to help you with your recovery soon!
Costs, Financing & Insurance
Insurance Verification & Billing
Relevance Behavioral Health can bill almost all insurance companies that accept out-of-network benefits. Many insurance plans can seem confusing, but we will help you determine your benefits at no extra cost. We will explain your benefits and whether you have a deductible or out-of-pocket costs that must be met. Unfortunately, we do not accept Medicaid or Medicare benefits—but we would be happy to refer you to another facility.
Private Payment & Financing
Many people choose to either pay for our program on a credit card or acquire financing to cover the costs of our treatment. Even if a certain client has insurance that we can bill, paying privately for our program may still be their preferred option. If the program costs have been covered, treatment delivered to the client won't be interrupted even if there is a problem with insurance billing. We can then bill on a reimbursement basis for the services delivered. Call our Admissions Department to learn about current program costs.
We Work with Most Major Insurance Carriers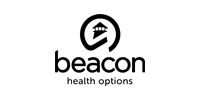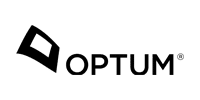 1. Contact us online or over the phone to discuss you or your loved one's current situation. Our expertise will determine the level of care needed and provide support to the individual and family from Intervention to Detox to Treatment to Aftercare. (To understand treatment levels of care explained, click here). We will assess:
Substance of Use
Whether or not the client has been through or needs detox
Finance & Insurance Coverage
2. Complete an initial intake with our Admissions Team. During the initial intake, we conduct a series of assessments that include a biological, psychological, and social evaluation. Our intake team will conduct an assessment to determine appropriate level of care. We assess if a client's home environment is stable and capable of supporting our treatment efforts. If our treatments and mindfulness practices cannot be exercised in the home, or our client is under high levels of stress within their family environment, we can recommend an area structured sober living house.
Determination of co-occuring mental health conditions
Level of Outside Support
Medications
Underlying Medical Conditions
3. By providing options and support, Relevance will continue to work with the family to insure proper treatment placement whether that is at our center or another place of care.
We have treatment programs for the following substance dependencies:
Alcohol Abuse

Benzodiazepines

Hallucinogens

Oxycodone/Opioid Addiction

Prescription Drug Abuse

Prescription Drug Abuse

Heroin Addiction

Cocaine/Crack Addiction

DXM/Cough Syrup Abuse

Marijuana Addiction

Crystal Meth Addiction

Fentanyl Addiction

Ecstasy/Molly/MDMA Abuse

Co-Occurring Disorders

Trauma-Informed Care
"The treatment experience at Relevance has been extremely helpful in terms of addressing the root causes of my addiction and teaching me different tools in recovery. All of the counselors provide interactive groups and individual meetings to help make recovery exciting. Treatment here has also helped me identify my goals and breaking them down into manageable pieces."
Our Evening IOP Program In New Jersey
Relevance Recovery offers an Evening Intensive Outpatient Program (IOP) in New Jersey that is tailored to the individual needs of each patient. Our Evening IOP program is not a one-size-fits-all solution. Prior to each session of our Evening Intensive Outpatient in New Jersey program, we will create a treatment plan based on the individual needs of the patient.
Cognitive-Behavioral Therapy (CBT) is the primary form of treatment, while Dialectical Behavioral Therapy (DBT) is a specialised form of talk therapy. Subsequently, we focus on how to modify and change your thought processes and how you respond to situations.
As treatment progresses, we assist you in developing safe and effective coping strategies and, as you are not required to remain in a hospital overnight, you will be able to implement them immediately.
Our sessions typically run from 6:00 p.m. to 9:00 p.m. and can be scheduled 3 or 5 days a week. The length of time we suggest is contingent upon the individual's individual needs and preferences.
We believe in Holistic Therapies.
Biosound Therapy
Biosound Therapy is the integration of Biofeedback, Therapeutic Music, sound healing massage, and guided imagery. The guided imagery selections on the Biofeedback Bed are designed to address the guilt, fear, shame and trauma associated as underlying issues for most dealing with addiction. These moving meditations begin with a journey to a completely relaxed state of mind. Then, utilizing a unique echo effect, powerful and positive affirmations are delivered. This combination helps the client overcome those deep rooted, negative patterns of thought and behavior.
Equine Psychotherapy
Equine-Assisted Therapy is used to treat patients challenged with everything from drug and alcohol abuse dependency and post-traumatic stress syndrome. The therapy takes advantage of the mental and physical exercise that working with a horse can provide. Equine therapy:
*This is an optional, additional therapeutic therapy available after clinical treatment hours.
Massage Therapy
Clients at Relevance receive weekly massage therapy from our Licensed Therapists. Some additional benefits include:
Find Your Path To Freedom At Relevance Recovery
The path to sobriety is unique to each individual, and with the abundance of options available today, there is no better time to begin your journey. Evening Intensive outpatient treatment programs in New Jersey offer a combination of flexibility and intensive care that can prepare you for the long-term sobriety you desire. Recovery is within reach. Contact us today to begin your journey to sobriety.
We stand as your dedicated partner in the journey towards mental health and well-being. Our comprehensive platform offers invaluable resources and insights into managing mental health challenges and overcoming substance abuse. Through our award-winning programs, we provide effective strategies for relapse prevention, ensuring a lasting and transformative recovery experience. Join us in paving a path towards a healthier, more fulfilling life.
Get the Help You Need, Now.
Start your journey to substance abuse recovery with us in New Jersey today.